Shyr Chiuann is a leading manufacturer and supplier of bias cutter machine, bias making machine in Taiwan. If you are interested in our bias cutter machine, bias making machine, please feel free to contact us at your convenience.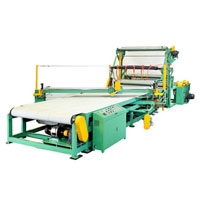 Conveyer powered is available for change pole one (standard) and servo motor (optional). The accuracy of cutting width of bias can be ±1.0 mm and ±0.5 mm tolerance respectively.
Cutting mover can be set up one way or two way (reverse) cutting.
Bias Cutter, with electronic control system, is capable of setting cutting width and cutting quantities.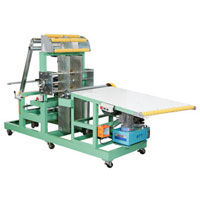 This is the detailed information for Bias Winding Machine. The information includes model, name, description and specification for Bias Winding Machine. Related Keywords : Bias Winding Machine, Bias Winding Machines, Tire Making Equipment, Tire Making Machine, Tire Machine, Tire Equipment, Tire Making Machines, Tire Machines, Bias Winding Machine Manufacturer.